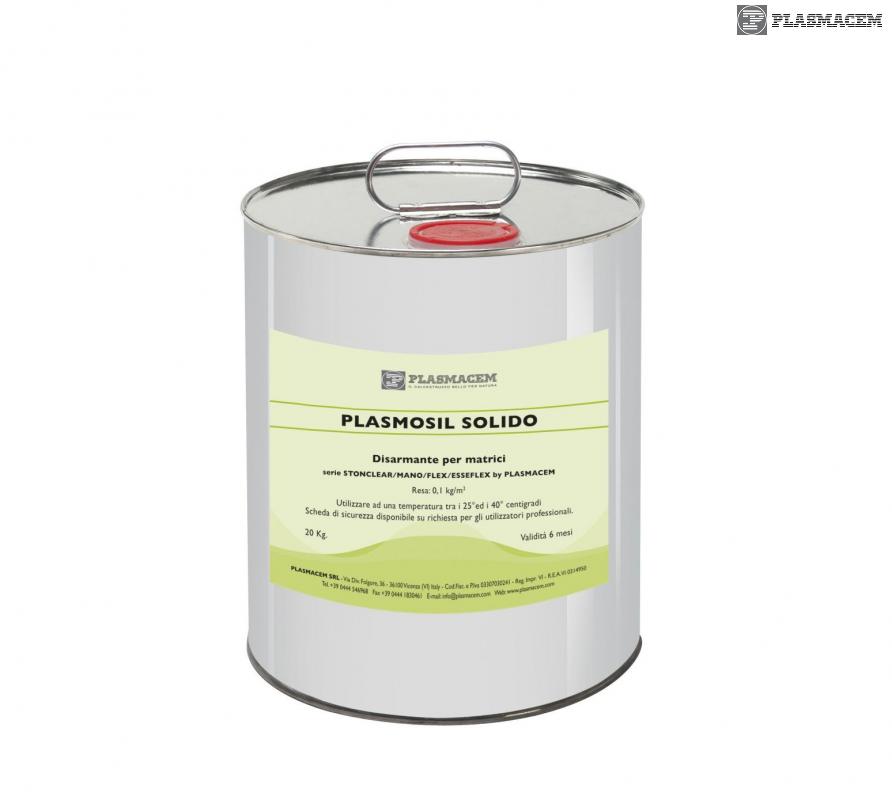 This product is suggested for a perfect release of all form liners with high section finishes and with undercuts.
TECHNICAL DATA SHEET:

Range of application: External Release Agent for manufacturing PUR, mainly cold flexible foams
Properties: Dispersion of waxes in a mixture of solvents

Physical and chemical properties:
Form: liquid
Appearance: white
Smell: characteristic
Density at 20°C: 0,8 g/ml DIN 51757
Active substances: 10,00
Flashpoint: > 24 °C EN ISO 2719
Viscosity at 20°C: < 59 sec Flow cup (4mm)
DIN EN ISO 2431

Stockage:
Storage temperature: between 10° - 25°C
Maximum storage: approx. 6 months

Processing:
Stir up thoroughly before use. Do not store outdoors. Protect from heat and cold. To use only under permanent stirring. Allow products to reach room temperature before use.
---
General catalogue
All the production of matrices created on our exclusive patent.
David Thomson
CEO Big Ocean Resort
Ho contattato l'assistenza per un problema tecnico. La pratica è stata velocemente presa in carico e risolta al meglio. 10+
Anna Jennifer
Works director Toto Ltd.
Sempre rapidi ed efficienti, certo i prezzi non sono troppo concorrenziali, ma se si vuole la massima qualità la si deve pagare. Consigliatissimi!
Tristan Vinci
Bricklayer Sunny Ltd.
Rapporto consolidato da anni all'insegna dell'efficienza, della cortesia e della puntualità. Le matrici Plasmacem sono senza dubbio le migliori sul mercato.