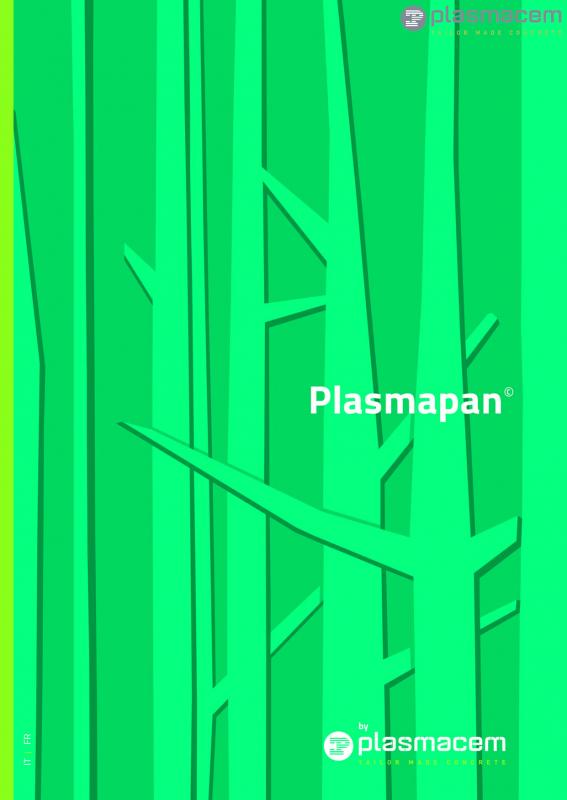 PLASMACEM is pleased to announce the launch of a revolutionary product. The PLASMAPAN jet panel. PLASMAPAN has the same dimensions as the classic yellow panel but with a duration longer than 300 jets compared to 20 of the traditional yellow panel.
PLASMAPAN boasts a cyclic density rubber cover that also extends to the thick edges of the panel; in this way, the spaces between the panel and the panel can be eliminated during the reinforcement phase, reducing the phenomena of leakage of the liquid concrete (gravel nests) to practically zero. The thickness of the steel spacers is incorporated by the thickness of the soft rubber eliminating the typical problems of the wooden panel which remains "suspended" above the spacers thus leaving the concrete to seep in and creating anti-esthetic efflorescence on the finished product.
You can safely drill the PLASMAPAN and subsequently repair the holes with our P-REP cones that will restore the PLASMAPAN surface without leaving water the possibility of attacking the wood and returning a product with high architectural efficiency.
PLASMAPAN is a regenerable product; at the end of life, do not throw it away !!! you can return it to the most convenient construction warehouse and we will regenerate it at a very competitive cost.
REQUEST INFORMATION, WE WILL BE PLEASED TO ACCOMPANY YOU TO DISCOVER ONE OF THE MOST REVOLUTIONARY PRODUCTS OF THE LAST YEARS !!!!!!!
---
General catalogue
All the production of matrices created on our exclusive patent.
Tristan Vinci
Bricklayer Sunny Ltd.
Rapporto consolidato da anni all'insegna dell'efficienza, della cortesia e della puntualità. Le matrici Plasmacem sono senza dubbio le migliori sul mercato.
David Thomson
CEO Big Ocean Resort
Ho contattato l'assistenza per un problema tecnico. La pratica è stata velocemente presa in carico e risolta al meglio. 10+
Anna Jennifer
Works director Toto Ltd.
Sempre rapidi ed efficienti, certo i prezzi non sono troppo concorrenziali, ma se si vuole la massima qualità la si deve pagare. Consigliatissimi!